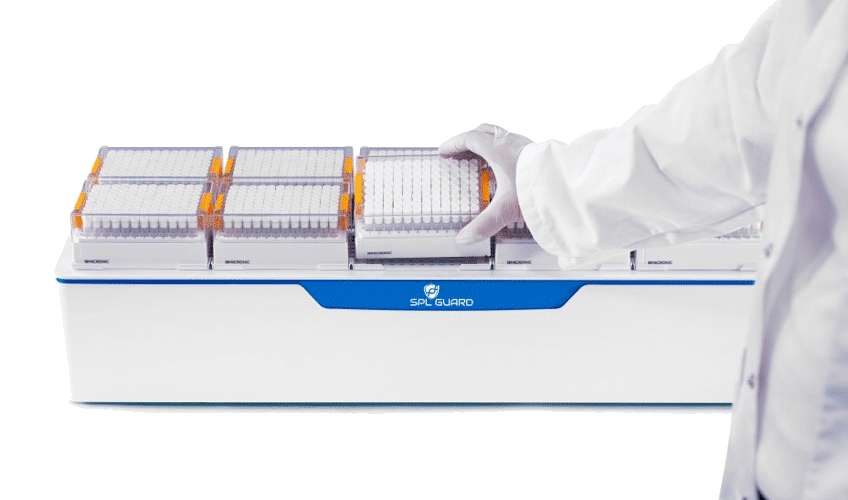 New in the portfolio: SPL Guard Florida Thawing Station
The SPL Guard Florida is a solution for controlled thawing of samples in a multi-rack capacity. The Florida is the fastest defrosting station on the market, thawing up to 10 racks in just 9 minutes. The defrosting station can be used stand-alone or in a robotized workstation such as a liquid handler. All samples in a rack undergo the same temperature treatment during defrosting, so the quality of the samples remains the same.
Reques the flyer here.